Rafting on Tamur
Thanks to the new road this jewel of eastern Nepal has recently became quite easy to access. Tamur river drains water from the area of Mount Kanchenjunga, the third highest peak in the world. In seven river days we'll paddle over 120 rapids which takes more than 130 river kms. Breathtaking views of eastern Himalayan range will be a very welcome company. Once you're already in Nepal join us for trekking in either Manaslu, Everest, Gosaikund region (more information on request).
The expedition will be led by our experienced rafting guides who take Nepali rivers as their second home. Besides rafts the kayaks will be available on the trip for safety on the river and more fun in the rapids. Each boat will be fully equiped with whitewater gear including dry bags. Due to warm weather and water in this time of the year neoprene suits are only provided on request.
 ITINERARY
1st day Expedition group meeting in a hotel (to be specified) in Thamel, Kathmandu, where we'll also have an option to leave excess baggage while on the river.
2nd to 3rd day You'll get a dry bag along with some information how and what to pack. We'll do some preparations and hit the road. The goal of our transport is Dobhan.
4th to 9th day We'll load the rafts. You'll be given thorough safety talk and all instructions by your guide. In the 131 km of river length we'll enjoy world class white water with over 120 rapids up to grade 4+ (5), camping on white sandy beaches, remoteness from civilization, no roads and beautiful nature. Especially first two days and the final one are described as some of the best whitewater in the world.
10th day On the last river day Tamur joins Sun Kosi river, that will bring us to our take out point in Chatra. We'll pack all our equipement and take a bus back to Kathmandu (optionally you can shorten the travelling time by flying back to Kathmandu for an additional costs).
11th day Arrival to Kathmandu and the end of the expedition. You can extend your stay in Nepal by going to Gosaikunda, Manaslu or Everest trek.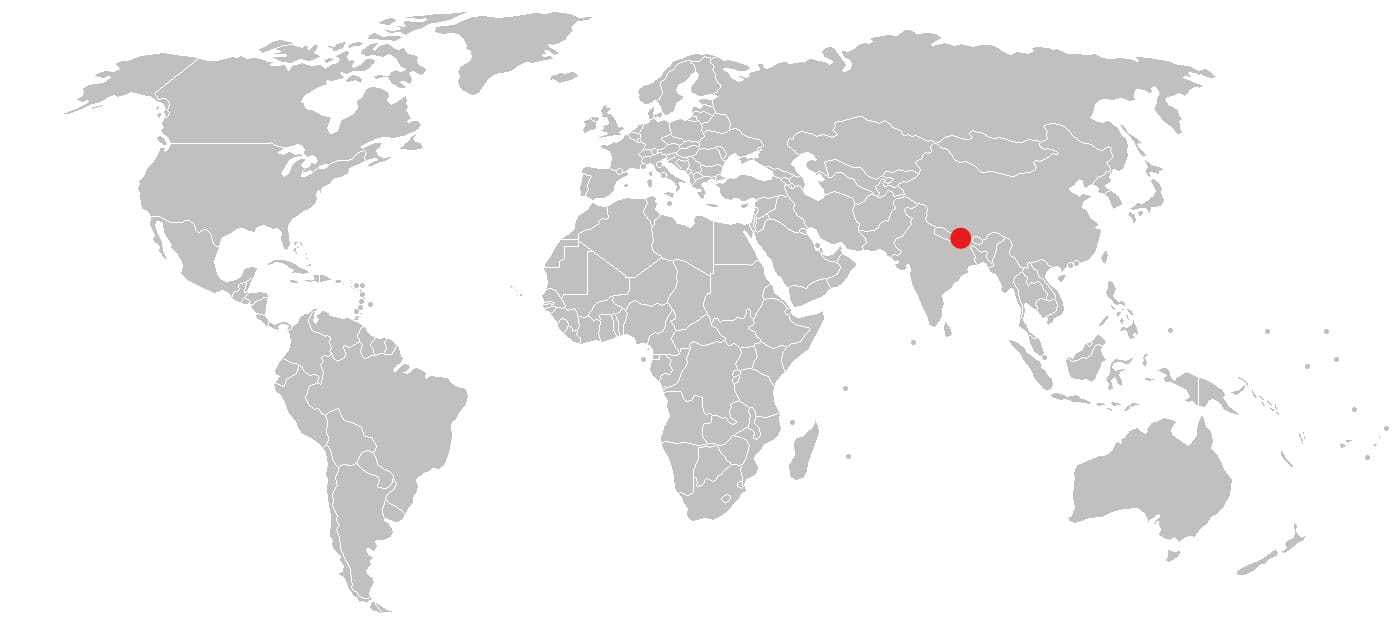 ---
DATES
30th to 17th November 2020
 EXPEDITION FEE
1270 EUR/person
 EXPEDITION FEE INCLUDES
Guides, shuttle from/to Kathmandu International Airport, transportation in Nepal, 3 nights in hotels and lodges, 7 nights in nature, full board on the river, rafting and all connected permissions, complete whitewater equipment including dry bags (neoprene suits on request).
 EXPEDITION FEE DOESN'T INCLUDE
Airfare, Visa for Nepal (15-day visa is 25 USD), optional services (flight back to Kathmandu), off river meals. Travel insurance.
 DIFFICULTY
An average level of fitness and good swimming skills required.
 ADD-ONS
 YOUR GUIDES ON THIS TRIP