Rafting on karnali
Nepal's longest river cuts through the Himalayan mountain range and continues down through many remote areas to finish in the unspoiled jungle of Bardiya National Park. This seven-day self-supported rafting trip will take you back in time.
Karnali is without a doubt the most memorable rafting trip in Nepal. Guaranteed big water level and huge, yet quite safe rapids make it perfect river for expedition rafting. The volume of water and character of the rapids reminds of rivers like Colorado, Futaleufú or Zambezi. The splendid canyons combined with open valleys and plains put Karnali between world's "Top Ten" most beautiful rafting rivers.
[
Forgotten Karnali valley still keeps it's purity and is called "Wild West" by many people. Total 183 km of jungle-clad canyons, wild and relatively unpopulated areas, plains and some of Nepal's most pristine jungle secures 7 great days of rafting. You can see very rare bird species, pythons, gharials, and monkeys. With a good luck, river dolphins will accompany us in the final section.
The expedition will be led by our experienced rafting guides for whom Nepali rivers are as a second home. Besides rafts, the kayaks will be available on the trip for safety on the river and more fun in the rapids. Each boat will be fully equipped with whitewater gear including dry bags. Due to warm weather and water at this time of the year neoprene suits are only provided on request.
 ITINERARY
1st day Pick-up at Kathmandu International Airport and transport to a hotel.
2nd day In the morning you will meet your trip leader and get a dry bag along with some information on how and what to pack. The rest of your luggage will stay in the hotel in Kathmandu. Transport to Pokhara. 
3rd - 5thday Mountain trek with views on Dhaulagiri (8167m), Manaslu (8163m) and Annapurna massive. 
6th day In the afternoon we arrive at Tallo Dungeswar and bed down in the village with no tourists.
7th day After the breakfast we move few hundred meters to the river and load the rafts. You'll be given a thorough safety talk and all instructions by your guide. This day is dedicated to the practice of all needed rafting skills.
8th to 10th day Rafting through the canyon of Karnali with plenty of minor and major rapids and beautiful pools - you can look forward to the rapids like Sweetness & Light, Jailhouse, God's House, Flip & Strip, and many others.
11th to 12th day The gradient eases and the canyon is replaced by jungle areas and plains. The rapids get way easier and Nepali villages slowly start to emerge. The whole scenery is completed by grasslands, savannas and forests of Terai.
13th day After few hours of paddling in Karnali's last canyon we arrive to Chisapani, pack the rafts and get a bus to Royal Bardiya National Park.
14th day Optional program in the jungle: elephant ride, tracking of wild elephants, rhinos and tigers. Visit of local pubs with rice beer tasting.
15th day Bus transfer back to Kathmandu. Optional flight from Nepalgunj to Kathmandu.
16th day Morning arrival to Kathmandu. Sightseeing in Kathmandu and Bhaktapur.
17th day Departure, shuttle to Kathmandu International Airport. You can extend your stay in Nepal by going to Gosaikunda or Panchase trek.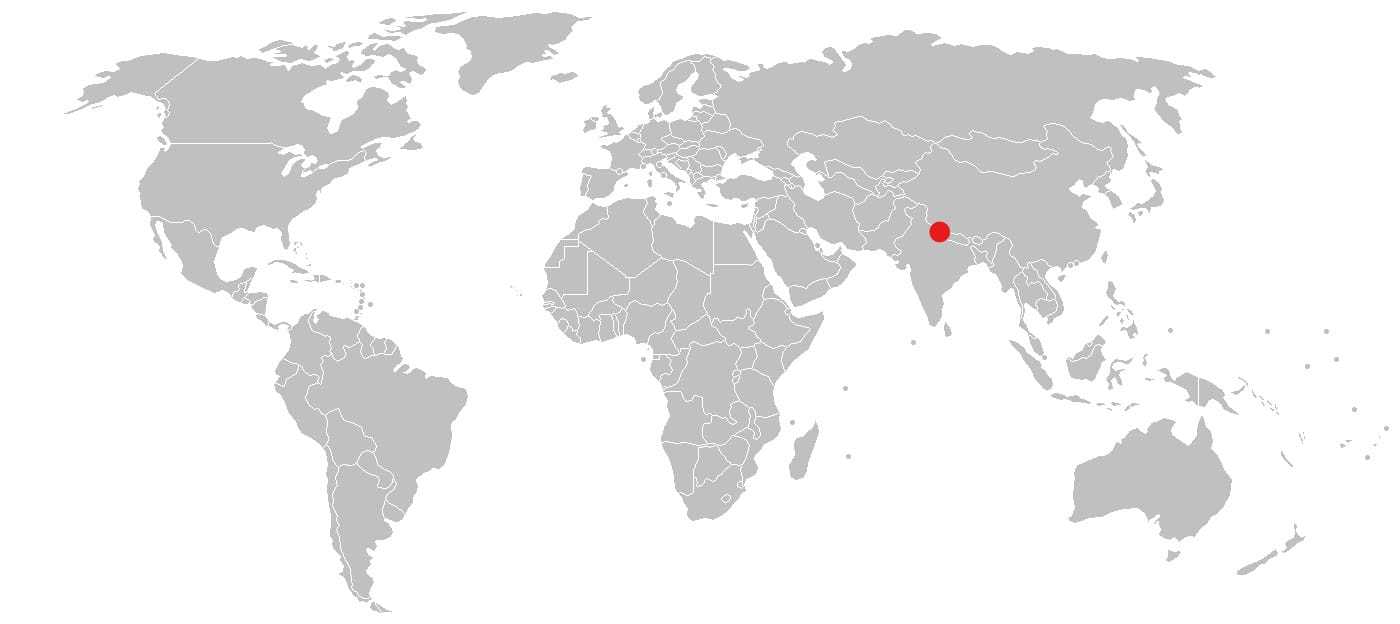 ---
 DATES
2nd to 20th November 2019
 EXPEDITION FEE
1270 EUR/person
 EXPEDITION FEE INCLUDES
Guides, shuttle from/to Kathmandu International Airport, transportation in Nepal, 6 nights in hotels and lodges, 6 nights in nature, full board on the river, rafting and all connected permissions, complete whitewater equipment including dry bags (neoprene suits on request).
 EXPEDITION FEE DOESN'T INCLUDE
Airfare, Visa for Nepal (15-day visa is 25 USD), optional services (program in Bardiya, flight Nepalgunj-Kathmandu), off river meals. Travel insurance.
 DIFFICULTY
An average level of fitness and good swimming skills required.
 ADD-ONS
 YOUR GUIDES ON THIS TRIP